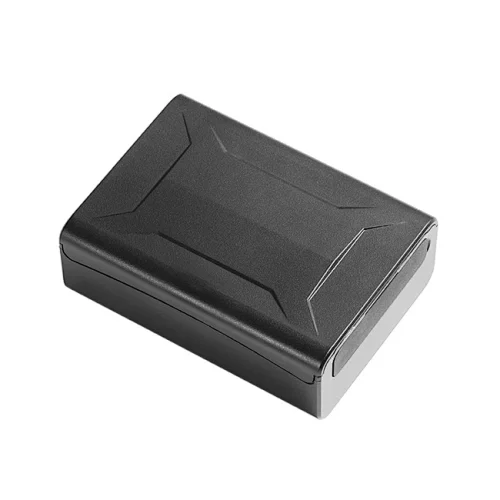 4G CAT.1 Asset Tracker EG05
EG05 is a 4G CAT.1 Vehicle GPS Tracker with a 7500mAh rechargeable lithium battery,

Mainly used for asset tracking, car rental, and hidden installation.

Different working modes for various application scenarios
Product Description
Looking for a reliable and efficient way to keep track of your car's location? Look no further than BSJ Technology's portable GPS tracking devices. Our compact and lightweight trackers are specifically designed for cars and can be easily installed and discreetly monitored. With advanced GPS technology, our devices provide real-time location updates and alerts, allowing you to keep an eye on your vehicle's movements at all times.
Our portable GPS trackers are perfect for anyone who wants to ensure the safety and security of their vehicle. Whether you're a concerned parent keeping tabs on your teen driver or a business owner tracking your company's fleet of vehicles, BSJ Technology's portable GPS tracking devices provide peace of mind and real-time information. Plus, our devices are equipped with long-lasting batteries and can withstand even the toughest driving conditions.
When you choose BSJ Technology's portable GPS trackers, you can trust that you're getting a top-of-the-line product backed by our commitment to quality and customer satisfaction. Don't settle for less when it comes to the safety and security of your car. Choose BSJ Technology's portable GPS tracking devices and stay connected to your vehicle at all times.
Product Features
Real-time Tracking

Upload the longitude and latitude information according to the time interval

Upload Data In Blind Area

The device will store location data in the network blind area, and upload this data when the GSM signal is good.

Multiple Working Modes

Tracking mode; Timing mode; Alarm wake-up mode; suitable for different usage scenarios

Listen-in

Dial the SIM card number in the device from the mobile phone, you can directly listen to the sounds around the car
Remote Upgrade

The device supports updating firmware versions remotely.
Over-speed Alarm
Set the maximum speed limit value through the platform or SMS command. When the GPS speed exceeds the set value, the device will upload an alarm to the server

Rechargeable Battery

Built-in 7500mAh rechargeable lithium battery 
 

SMS Query

Send "WHERE#" through SMS or platform to get latitude and longitude, current time, speed, ACC status, and Google Maps link.

Strong Magnetic

Built-in multiple magnetic beads, easy-to-install hidden

Light Alarm

Demolition Alarm switch on, The terminal will report a light sensor alarm from invisible to visible light.
Specification
GPS

GPS Channels
22 Channels For Tracking, 66 Channels For Acquisition
GPS Frequency
GPS Frequency: 1575.42±2MHz;BD Frequency: 1561.098±2MHz

GPS Ceramic Antenna
 
25*25*4MM
Tracking Sensitivity
-165dBm
Acquisition Sensitivity
-148dBm
GSM
Communication System
TDD-LTE/FDD-LTE/GSM
Band
GSM:900/1800MHz
TDD-LTE:B34、B38、B39、B40、B41
FDD-LTE:B1、B3、B5、B8
Maximum Output Power
GSM900 Class433±2dBm,GSM1800 Class130±2dBm
LTE FDD: 23±2dBm, LTE TDD: 23±2dBm
Receiving Sensitivity
GSM: (-109dBm);LTE FDD: (-98dBm);LTE TDD:  (-98dBm)

Communication Antenna
 
Built-in FPC Antenna 58.00*12.99*0.12mm(±0.2MM)
Other
Antenna
Built-in GPS ceramic antenna, built-in communication FPC antenna
LED Indicator
GPS: Yellow; GSM: Red
Battery Capacity
7500mAh (2500mAh*3)
Working Voltage
DC 5V

Working Current
 
Working power consumption: 80mA
Static power consumption: 8mA

Dimension
 
86mm*62mm*30mm

Working Modes
 
Real-time tracking mode
Smart power saving mode
Deep power saving mode

Motion Sensor
 
DA213
Imagine you're a parent with a teenage driver who has just gotten their license. You want to give them the freedom to explore the world but also want to make sure they're driving safely and responsibly. That's where BSJ Technology's portable GPS tracker for cars comes in. By installing our compact and discreet device in your teen's vehicle, you can track their location in real-time and receive alerts if they exceed a certain speed limit or leave a designated area.
Or perhaps you're a business owner with a fleet of company vehicles that you need to keep track of. With BSJ Technology's portable GPS tracking devices, you can monitor your vehicles' locations and ensure they're being used efficiently and safely. Our advanced technology provides accurate and up-to-date location data, allowing you to make informed decisions and optimize your fleet's performance.
No matter your specific needs, BSJ Technology's portable GPS tracking devices are the perfect solution for anyone looking to keep tabs on their vehicles' whereabouts. With easy installation, discreet monitoring, and real-time location updates, our devices provide peace of mind and reliable information. Trust in BSJ Technology to help you stay connected to your vehicles at all times.