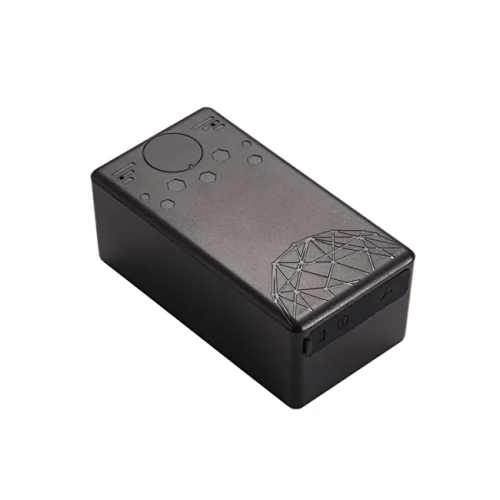 2G Asset Tracker A5E-8W
A5E-8W is a 2G Vehicle GPS Tracker with a 5000mAh rechargeable lithium battery,

Mainly used for asset tracking, car rental, and hidden installation.

Different working modes for various application scenarios
Product Description
BSJ Technology's GPS asset tracking system and GPS asset trackers are designed to help businesses and organizations keep track of their valuable assets. Our advanced tracking system provides real-time location tracking, enabling you to monitor your assets' movements and status at all times.
With our GPS asset trackers, you can easily attach them to your assets and receive alerts if they move outside of a predefined area or if they are tampered with. This feature helps prevent theft or loss and enables you to take immediate action in case of a security breach.
Our asset tracking system is customizable to fit the specific needs of your business, allowing you to set up alerts, create customized reports, and receive real-time data about your assets' performance and utilization.
Our solution is user-friendly and can be accessed through a web-based platform or our mobile app. You can view your assets' location and status from anywhere, at any time, providing you with complete control and peace of mind.
Investing in BSJ Technology's GPS asset tracking system and GPS asset trackers will help you streamline your operations, reduce asset loss, and increase efficiency. Don't wait any longer – secure your assets with the best asset tracking system on the market today.
Product Features
Real-time Tracking

Upload the longitude and latitude information according to the time interval

Upload Blind Dat

The device will store location data in the network blind area, and upload this data when the GSM signal is good.

Multiple Working Modes

Tracking mode; Timing mode; Alarm wake-up mode; suitable for different usage scenarios

Listen-in

Dial the SIM card number in the device from the mobile phone, you can directly listen to the sounds around the car
Remote Upgrade

The device supports updating firmware versions remotely.
Over-speed Alarm
Set the maximum speed limit value through the platform or SMS command. When the GPS speed exceeds the set value, the device will upload an alarm to the server

Rechargeable Battery

Built-in 7500mAh rechargeable lithium battery 
 

SMS Query

Send "WHERE#" through SMS or platform to get latitude and longitude, current time, speed, ACC status, and Google Maps link.

Strong Magnetic

Built-in multiple magnetic beads, easy-to-install hidden

Light Alarm

Demolition Alarm switch on, The terminal will report a light sensor alarm from invisible to visible light.
Product Specification
GPS

GPS Channels
22 Channels For Tracking, 66 Channels For Acquisition
GPS Frequency
Glonass:1602MHz; GPS:1575.42MHz

GPS Ceramic Antenna
 
25*25*2MM
Tracking Sensitivity
-165dBm
Acquisition Sensitivity
-148dBm
GSM
Communication System
GSM
Band
850/900/1800/1900MHz

GPRS
 
Class 12,TCP/IP
Maximum Output Power
GSM850/GSM900: 32.5±2dBm; GSM1800/GSM1900: 30±2dBm
Receiving Sensitivity
Class|| RBER2%(-103dBm)

Communication Antenna
 
Built-in FPC Antenna 34.0*29.0*0.12mm(±0.2MM)
Other
Antenna
Built-in GPS ceramic antenna, built-in communication FPC antenna
LED Indicator
GPS: Yellow;GSM: Red; Charging light: White
SBattery Capacity
5000mAh (2500mAh*2)
Working Voltage
DC 4.0V

Working Current
 
60~100mA@4.0V

 

Current Of Low Power Consumption
 
About 30uA

Standby Current
 
About 6-8mA

Dimension
 
86mm*62mm*30mm
Working Modes
Real-time tracking mode
Smart power saving mode
Deep power saving mode

Motion Sensor
 
DA213
A construction company using heavy machinery and equipment can benefit greatly from GPS asset tracking. By installing GPS asset trackers on their equipment, they can monitor their assets' location and ensure they are not stolen or used improperly. If an asset is moved outside of a defined area, the construction company can receive an alert and take immediate action.
Furthermore, using the best asset tracking system, such as BSJ Technology's, enables the construction company to view the status and utilization of their assets in real-time. This allows them to optimize their fleet management, reduce downtime, and increase productivity.
In the event of theft, GPS asset tracking can help the construction company recover their stolen assets by providing law enforcement with real-time location data. The construction company can also use the data to improve their security measures and prevent future thefts.
Overall, GPS asset tracking and the best asset tracking system can provide construction companies with peace of mind and help them optimize their operations.