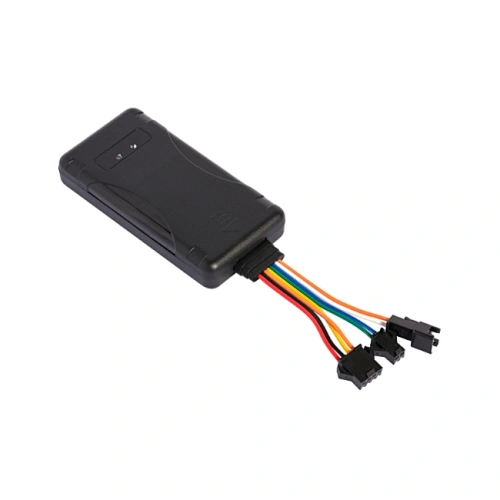 Multifunctional Vehicle GPS tracker
HW-C02G is a 4G multifunctional GPS tracker with solid GPS tracking capability and connectivity.

It is widely used in car rental, fleet management, and logistics.

It supports remote power cutoff to protect your vehicle at all times.
Product Description
BSJ Technology's vehicle GPS tracker and vehicle tracking GPS device are the ultimate tools for efficient vehicle tracking and fleet management. Our advanced technology provides real-time location data, enabling you to monitor your vehicles' speed and route, and ensuring optimal fleet performance and safety. Our vehicle tracking fleet management system streamlines your operations, reduces operating costs, and improves customer satisfaction. Trust BSJ Technology to provide you with the most reliable and innovative vehicle tracking solutions on the market.
Product Features
Real-time Tracking

Upload the longitude and latitude information according to the time interval

Upload Blind Data

The device will store location data in the network blind area, and upload this data when the GSM signal is good.

Upload Inflection Data

When the direction angle of the device changes by more than a certain angle, one location data will be uploaded immediately to optimize the trajectory.

Power Off Alarm

Turn on the backup battery, when the vehicle voltage is lower than 5v, the device uploads an alarm to the server
Remote Upgrade

The device supports updating firmware versions remotely.
Over-speed Alarm
Set the maximum speed limit value through the platform or SMS command. When the GPS speed exceeds the set value, the device will upload an alarm to the server

Basic Driving Behavior Monitoring

Support uploading rapid acceleration alarm, rapid deceleration alarm, sharp turns alarm, collision alarm, and vibration alarm to the server

SMS Query

Send "WHERE#" through SMS or platform to get latitude and longitude, current time, speed, ACC status, and Google Maps link.

Listen-in

Dial the SIM card number in the device from the mobile phone, you can directly listen to the sounds around the car

Panic Button


In case of an emergency, the SOS alarm can be triggered and reported to the platform through the SOS button

Ignition detection

Uploaded location data with the ignition (ACC on/off) status each time

Fuel Cut Off

Cut off/supply fuel remotely through server or SMS
Product Specification
GPS

 

Chip

 

UC6226NIS
GPS Channels
22 Channels For Tracking, 66 Channels For Acquisition
GPS Frequency
1575.42MHz

GPS Ceramic Antenna
 
25*25*4MM
Tracking Sensitivity
-160dBm
GSM

Communication System

LTE Cat1,GSM

 

 

UIS8910




Band


 
GSM: 850/900/1800/1900MHz
LTE FDD:B1/B2/B3/B4/B5/B7/B8/B20/B28
LTE TDD:B34/B38/B39/B40/B41

Data Transfer

LTE:Max10Mbps(DL)/Max5Mbps(UL)
GSM:GPRS:Max85.6Kbps(DL)/Max85.6Kbps(UL)

Data Support

SMS(TXT/PDU)
Other

 

SIM

 

Micro-Sim

 

Antenna

 

Built-in GPS ceramic antenna and communication FPC Antenna
LED Indicator
GPS: Yellow; GSM: Red
Standby Battery
About 3 hours (3.7V 180mAh Soft Pack Lithium Battery)
Working Voltage
DC 9V - 90 V

Dimension
 

L86*W43*H15MM


Power Cable
 
8 Pin (Power+, GND, ACC, Fuel, Listen-in, SOS)
A vehicle GPS tracker is an essential tool for fleet management companies looking to improve their operations. By using a vehicle tracking GPS device, fleet managers can keep track of the whereabouts of their vehicles in real time. This helps them optimize their routes and manage their fleets more efficiently, leading to reduced fuel costs and improved productivity.
For instance, a delivery company can use a vehicle GPS tracker to monitor the location and movement of its delivery trucks. By doing so, they can identify which routes are the most efficient and make adjustments to optimize their delivery schedules. In addition, if a truck experiences any delays or issues on the road, the company can quickly dispatch assistance to the location thanks to the real-time tracking provided by the GPS device.
Overall, a vehicle tracking system that incorporates a GPS tracker can provide fleet managers with valuable data to help them make informed decisions about their operations. Whether it's optimizing routes, reducing fuel costs, or improving driver safety, the benefits of using a vehicle GPS tracker are clear.