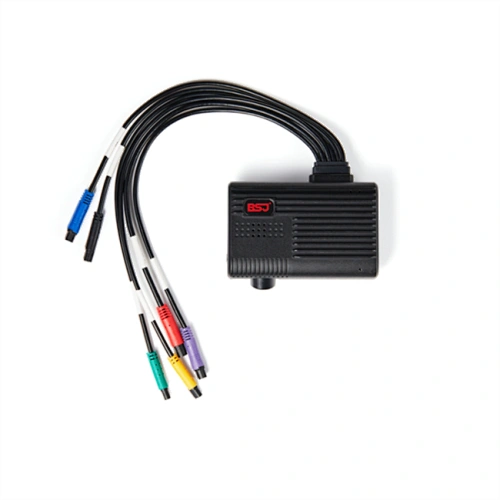 4G Intelligent Dash Cam
EH03T integrates positioning, 4G communication, video storage, and transmission,

It is a dedicated driving recorder for online car hailing.

It supports one channel of 1080P and three channels of 720P video recording storage
Product Features

HD Video

1 channel 1080P HD video and 3 channels 720P video

Driving Behavior Monitoring

Advanced Driver Assistance (ADAS) + Driver Behavior Monitoring (DMS)

Real-time Tracking

Upload the longitude and latitude information according to the time interval

Upload Data In Blind Area

The device will store location data in the network blind area, and upload this data when the GSM signal is good.

Upload Inflection Data

When the direction angle of the device changes by more than a certain angle, one location data will be uploaded immediately to optimize the trajectory.

Power Off Alarm

Turn on the backup battery, when the vehicle voltage is lower than 5v, the device uploads an alarm to the server
Remote Upgrade

The device supports updating firmware versions remotely.
Over-speed Alarm
Set the maximum speed limit value through the platform or SMS command. When the GPS speed exceeds the set value, the device will upload an alarm to the server

ACC On/Off Status

Uploaded location data with the ACC on/off status each time

SOS Alarm

In case of emergency, the SOS alarm can be triggered and reported to the platform through the SOS button

Voice intercom/Listen-in

Support two-way communication and real-tine voice monitoring of the car

Video lock

Auto-lock video in case of collision and other emergencies. Emergency video is automatically uploaded to FTP server.
Specification
Other
DDR
1Gb DDR4
Memory
8G EMMC
Storage
Dual TF card slot, Class10 high-speed card; 8~128GB
Audio
Support recording, voice broadcast, intercom

Working Current
 
45mA@12V (Static Current 6mA)

Sensor
 
3-axis G-sensor
Camera

ADAS Camera (Standard configuration): focal length 3.6/4 glass/
aperture F2.0/60°H/ 1080P day and night full color

DMS camera (optional): 6MM focal length/4 glass/FNO 2.0/45°H/
720P black and white

Passenger camera(optional): 2.8MM focal length/4 glass/FNO 2.0/90°H/
720P double-pass filter, automatic color to black
 

Image Format
 
PNG

Video format
 
MP4

Coding
 

Video encoding H.264

Audio coding PCM
 

Video quality
 
15 fps@2Mbps main stream; 15fps@512Kbps sub-stream

Communication network
 
Support 4G network (Built-in antenna)
Band: FDD: B1/3/5/8 ; GSM: 900/1800MHz

WIFI
 
Built-in antenna, 2.4GHz

Working voltage
 
DC10V-36V

Working current
 
0.42A@12V (no load); 0.24A@24V (no load)