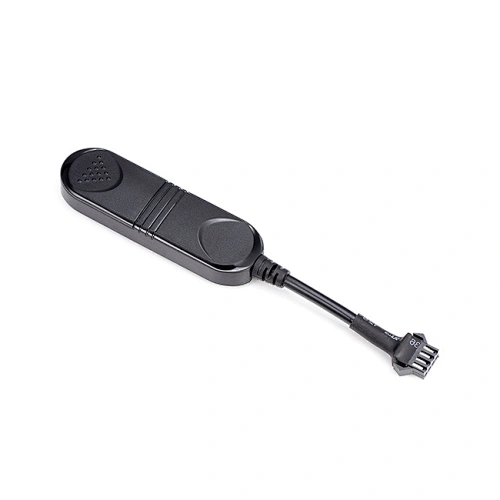 2G Small GPS vehicle tracking device
KM-08RS is a small GPS tracker with solid GPS tracking capability and connectivity.

It is widely used in car rental, fleet management, and logistics.

KM-08RS is compact and lightweight, which easy for hidden installation.

It supports remote power cutoff to protect your vehicle at all times.
Product Description
Introducing the BSJ Technology GPS vehicle tracking device - your all-in-one solution for enhanced vehicle security and real-time monitoring. Our device is designed to provide you with accurate and reliable location data, speed tracking, and other important metrics to help you stay informed and in control of your ride.
With our easy-to-install and user-friendly tracking device, you can keep a close eye on your vehicle's whereabouts at all times, no matter where you are. Whether you're looking to optimize your fleet management or ensure the safety of your loved ones on the road, our GPS tracking device offers a range of features and benefits to help you achieve your goals.
Our device is equipped with advanced GPS technology, allowing you to track your vehicle's location with pinpoint accuracy. You can also set up custom alerts and notifications for events such as speeding, geofencing, and more, giving you real-time updates and peace of mind.
At BSJ Technology, we understand the importance of vehicle security and monitoring. That's why our GPS tracking device is built to withstand even the harshest conditions and provide you with reliable data whenever you need it. With our affordable and feature-packed tracking solution, you can take control of your ride and stay ahead of the curve.
Product Features
Real-time Tracking

Upload the longitude and latitude information according to the time interval

Upload Blind Data

The device will store location data in the network blind area, and upload this data when the GSM signal is good.

Upload Inflection Data

When the direction angle of the device changes by more than a certain angle, one location data will be uploaded immediately to optimize the trajectory.

Power Off Alarm

Turn on the backup battery, when the vehicle voltage is lower than 5v, the device uploads an alarm to the server
Remote Upgrade

The device supports updating firmware versions remotely.
Over-speed Alarm
Set the maximum speed limit value through the platform or SMS command. When the GPS speed exceeds the set value, the device will upload an alarm to the server

Basic Driving Behavior Monitoring

Support uploading rapid acceleration alarm, rapid deceleration alarm, sharp turns alarm, collision alarm, and vibration alarm to the server

SMS Query

Send "WHERE#" through SMS or platform to get latitude and longitude, current time, speed, ACC status, and Google Maps link.

ACC On/Off Status

Uploaded location data with the ACC on/off status each time

Fuel Cut Off

Cut off/supply fuel remotely through server or SMS
Specification
GPS

GPS Channels
22 Channels For Tracking, 66 Channels For Acquisition
GPS Frequency
1575.42MHz

GPS Ceramic Antenna
 
18*18*2MM
Tracking Sensitivity
-160dBm
Acquisition Sensitivity
-147dBm

 

Chip

 

UC6226NIS
GSM
Communication System
GSM

 

Chip

 

RDA8955
Band
850/900/1800/1900MHz
GPRS

Class 12, TCP/IP
 
Maximum Output Power
GSM850/GSM900:32.5±2dBm, GSM1800/GSM1900:30±2dBm
Receiving Sensitivity
ClassII RBER2%(-103dBm)

Communication Antenna
 
Built-in FPC Antenna 49.04*6.11*0.12(±0.2MM)
Other
Antenna
Built-in GPS ceramic antenna, built-in communication FPC antenna
LED Indicator
GPS: Yellow; GSM: Red
Standby Battery
About 10min (3.7V 55mAh Soft Pack Lithium Battery)
Working Voltage
DC 9V - 36 V

Working Current
 
25mA@12V(Static Current 10mA)

Dimension
 
L78.5mm*W23mm*H12mm

Power Cable
 
4 Pin (Power+, GND, ACC, Fuel)

Motion Sensor
 
DA213
Application Description
Imagine being able to track your entire fleet of vehicles in real time, knowing exactly where each vehicle is, how fast it's going, and whether it's on schedule. With the BSJ Technology GPS vehicle tracking device, this is no longer just a dream, but a reality.
Our tracking device is ideal for a wide range of applications, including fleet management, logistics, and transportation. Whether you're running a small business with a few vehicles or managing a large fleet of trucks, our device provides you with the data you need to optimize your operations and improve your bottom line.
In addition to fleet management, our GPS tracking device is also useful for personal use, such as monitoring the driving habits of your teenage children or elderly parents. You can set up custom alerts for events such as speeding, sudden stops, and geofencing, giving you the peace of mind that comes with knowing your loved ones are safe on the road.
Overall, the BSJ Technology GPS vehicle tracking device is an essential tool for anyone looking to enhance vehicle security and monitoring. Whether you're a business owner, a concerned parent, or simply want to keep an eye on your personal vehicle, our device has got you covered.