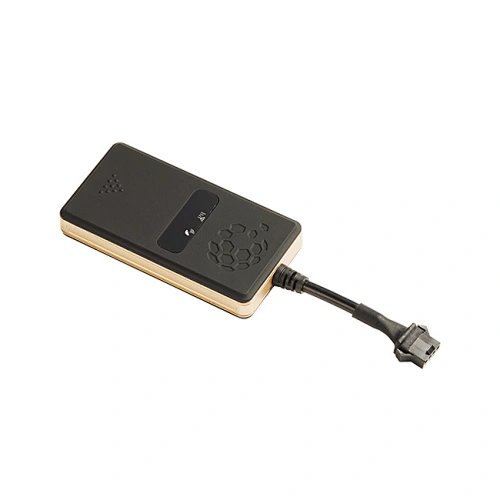 2G Hot Sale Motorcycle GPS Tracker
HW-A01G is a hot-sale GPS tracker with solid GPS tracking capability and connectivity.

HW-A01G is compact and lightweight, which easy for hidden installation.

Widely used in car rental, fleet management, and logistics.

It supports remote power cutoff to protect your vehicle at all times.
Product Description
BSJ Technology's motorcycle GPS tracker is the perfect solution for motorcycle owners who want to keep their bikes safe and secure. Our GPS tracking device for motorcycle provides real-time location tracking, so you can monitor your bike's movements and location at all times. The geo-fencing alerts and tamper-proof features will instantly notify you if your motorcycle is moved or tampered with without your permission.
Our motorcycle tracking device is easy to install and use, and it's compatible with most motorcycles. Once installed, you can access your bike's location and receive alerts through our user-friendly mobile app.
Investing in our motorcycle GPS tracker gives you peace of mind, knowing that your bike is protected from theft and loss. Don't wait until it's too late – safeguard your motorcycle with BSJ Technology's advanced GPS tracking device for motorcycle today.
Product Features
Real-time Tracking

Upload the longitude and latitude information according to the time interval

Upload Blind Data

The device will store location data in the network blind area, and upload this data when the GSM signal is good.

Upload Inflection Data

When the direction angle of the device changes by more than a certain angle, one location data will be uploaded immediately to optimize the trajectory.

Power Off Alarm

Turn on the backup battery, when the vehicle voltage is lower than 5v, the device uploads an alarm to the server
Remote Upgrade

The device supports updating firmware versions remotely.
Over-speed Alarm
Set the maximum speed limit value through the platform or SMS command. When the GPS speed exceeds the set value, the device will upload an alarm to the server

Basic Driving Behavior Monitoring

Support uploading rapid acceleration alarm, rapid deceleration alarm, sharp turns alarm, collision alarm, and vibration alarm to the server

SMS Query

Send "WHERE#" through SMS or platform to get latitude and longitude, current time, speed, ACC status, and Google Maps link.

Ignition Detection

Uploaded location data with the ignition (ACC on/off) status each time

Fuel Cut Off

Cut off/supply fuel remotely through server or SMS
Product Specification
GPS

GPS Channels
22 Channels For Tracking, 66 Channels For Acquisition
GPS Frequency
1575.42MHz

GPS Ceramic Antenna
 
25*25*4MM
Tracking Sensitivity
-163dBm
GSM
Communication System
GSM
Band
850/900/1800/1900MHz
GPRS

Class 12, TCP/IP
 
Maximum Output Power
GSM850/GSM900:32.5±2dBm, GSM1800/GSM1900:30±2dBm
Receiving Sensitivity
ClassII RBER2%(-103dBm)
Communication Antenna

Built-in FPC Antenna 28.00*12.00*0.12(±0.2MM)
 
Other

 

Chipset

 

MTK2503D
Antenna
Built-in GPS ceramic antenna, built-in communication FPC antenna
LED Indicator
GPS: Yellow; GSM: Red
Standby Battery
2-3 hours (3.7V/180mAh lithium battery)
Working Voltage
DC 9V - 90 V

Dimension
 
L81*W42*H13.5mm

Power Cable
 
4 Pin (Power+, GND, ACC, Fuel)
Application Description
Imagine you're planning a long motorcycle trip through unknown territory. You've spent months planning the route and preparing your bike for the journey. But how do you ensure the safety of your beloved motorcycle on the road?
This is where BSJ Technology's motorcycle GPS tracker comes in. With our GPS tracking device for motorcycle, you can easily monitor your bike's location and movements throughout your trip. You can set up geo-fencing alerts to receive notifications if your motorcycle moves beyond a specific perimeter, giving you peace of mind knowing that your bike is safe and secure.
In the event that your motorcycle is stolen, our motorcycle tracking device enables you to immediately track its location and alert the authorities. With our tamper-proof features, you'll receive notifications if anyone tries to tamper with your bike's GPS tracker, making it harder for thieves to get away with your motorcycle.
Whether you're embarking on a long journey or simply want to protect your motorcycle while it's parked at home, BSJ Technology's motorcycle GPS tracker is the perfect solution for motorcycle owners looking to keep their bikes safe and secure.